Automated delivery with Onro products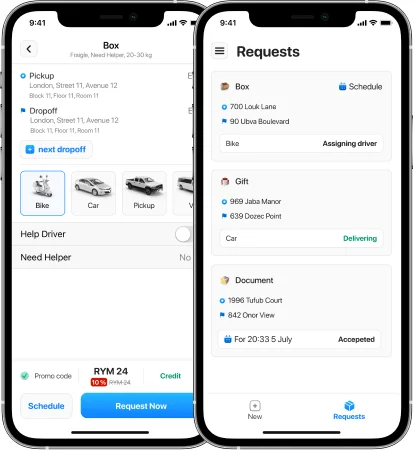 Manage requests
Vehicle selection
Online payment
Realtime chat with driver
Monitor driver`s real time location
Estimate driver arrival time (ETA)
Best Soloution
For all field service
Delivery
management
software
last-mile delivery management software is suitable for managing any type of delivery. Due to the features of this software, you can easily optimize and manage better your delivery process.
On-demand
Delivery
software
if you want to run a startup in last ,ile delivery field , or you have the business that provide delivery services ,Onro design your delivery management system
Courier
Delivery
software
If your business is in one of the special delivery fields, you definitely have special needs. The Last mile delivery platform configures the software based on your demand.
Benefits of Onro last mile
delivery software
White label solution
The customer and driver apps will be designed and published in markets under your brand. the web panels will be published with your company domain.
Custom language
Apps and other parts of the system could translate to any language. English, Spanish and Germany are already available.
Publish on app market
Driver and client applications with your brand will be published in Google play and App store
Free digital marketing services
We can design a website for your business, and if you already have one, we upgrade that for better customer access and brand awareness.