All product that need to run courier delivery software
Customer & Driver app
Request management and filters
Proof of delivery (digital signature)
Real time chat between driver and customer
Vehicle selection
Daily and monthly cash revenue
Estimate driver arrival time (ETA)
Driver rating and feedback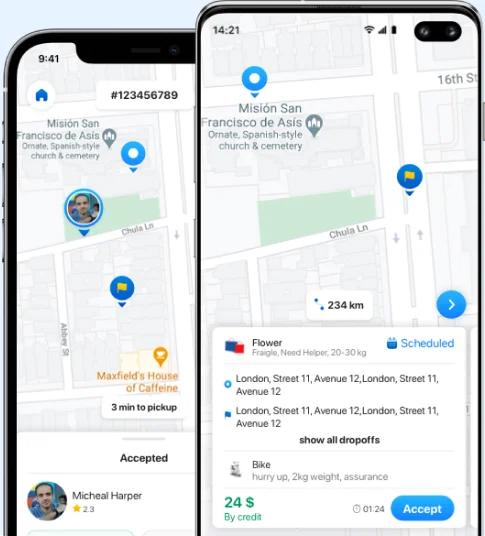 Operator(Dispatcher) & Admin panel
Auto dispatching and driver assignment
Drivers real-time monitoring
Manage Business customers
Receipt and track link management
Analytics and reports
Finance and Accounting
API Integration
white-label solution
the customer and driver apps will be designed and published in markets under your brand. the web panels will be published with your company domain.
Company color and logo
Publish apps in markets
Web panel with your domain
Features that needed in a real business
Offer your delivery services to your customer with Onro courier delivery software
Happy Customer and Driver
Scheduling
With the schedule request feature, users can plan ahead by booking requests and reserve the time.
Get receiver signature
Once the job is completed, the driver can receive a signature
ETA
The estimated arrival time of the driver is displayed for both the operator and the customer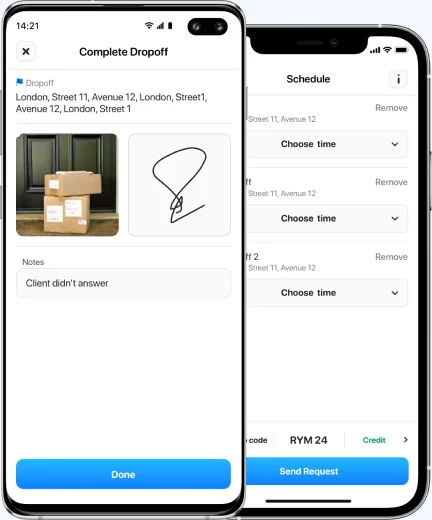 Manage and analyze more efficient
Automate driver assignment
by selecting this option the request will be matched with the closest driver
Real-time tracking
This option allows your customers to track their parcel route and location and know the estimated time of arrival
Driver's real time tracking
All drivers are displayed on the map as soon as they are online and you can assign them tasks based on location.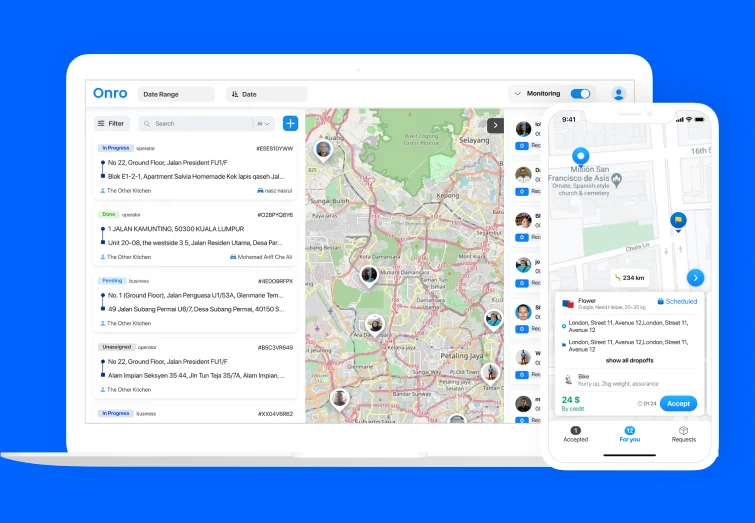 Customize with your need
Dynamic parcels & service types
You can define different types of packages & service types based on your specific preferences.
Zoning & pricing algorithm
You can have different pricing and zoning based on different parameters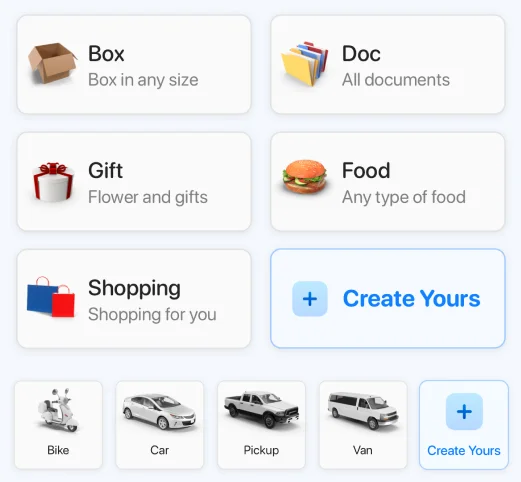 Additional services
These services provide by onro team for helping their customers
Website design
You can design a website for your business for better customer access and brand awareness
Publishing on app market
Driver and client applications with your brand will be published in Google play and App store
Custom payment gateway
Your preferred payment gateway could be implemented and connected to the system. like Stribe, Brainthree and ...
Custom language
Apps and other part of the system could translate to any language. English, Spanish and Germany are already available.
Onro customer
Pickup Exress delivery
Pickup is a delivery start up located in Kuala Lumpur, Malaysia
+5000
Google play downloads
+2500
App store downloads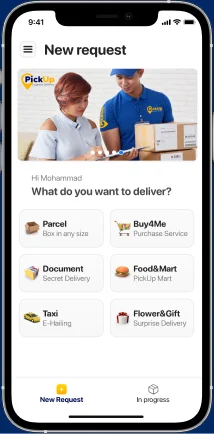 Free Demo
Get the demo of our courier delivery software for free
Request for demo