Parcel Tracking Software
In today's highly competitive eCommerce landscape, providing a seamless customer experience is crucial for online retailers and courier businesses. Parcel tracking software has emerged as a key solution, enabling eCommerce platforms to offer their customers the ability to track their orders at every step of the way. This feature was once a distant dream for customers, but now it has become an essential aspect of online shopping. Unfortunately, many online local stores and brands still lack a proper courier software, which can negatively impact customer retention. 
In this article, we will walk you through the essential tools that make Onro an exceptional parcel tracking software for your business. Let's dive into the key tools.
Integration: Send Orders to the Parcel Tracking Software Automatically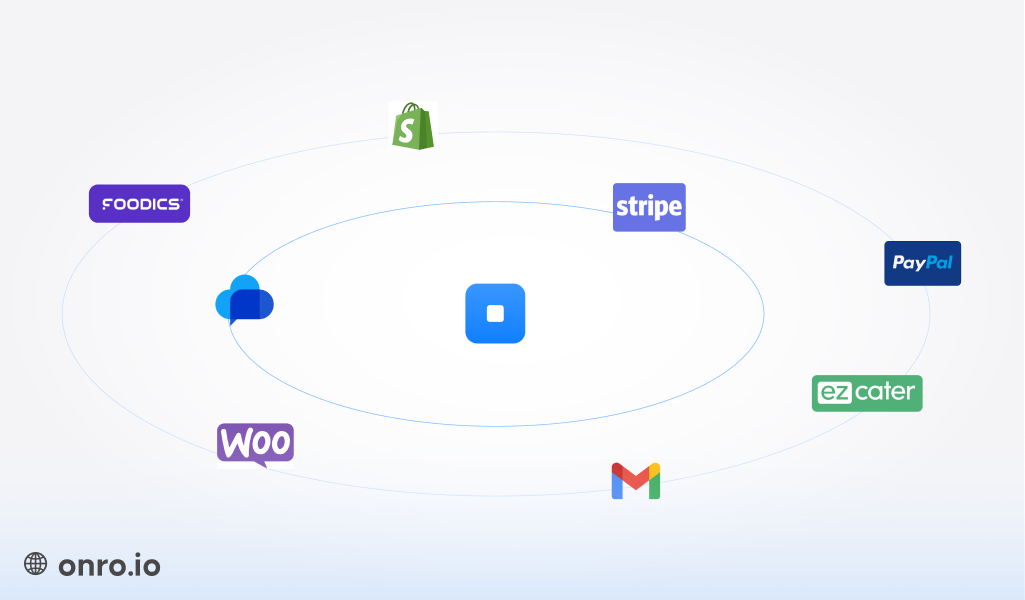 For e-commerce and retail businesses, integrating their order management platform with the parcel tracking software is the ideal solution. Onro offers a wide range of integrations and APIs, allowing seamless connections to popular platforms like Shopify, WooCommerce, and Foodics. Once your sales platform is linked, incoming orders are automatically sent to the parcel tracking software, ready for efficient dispatch and delivery.
Even if you have a custom order management system, our flexible APIs enable smooth integration with Onro. Integration stands as a key tool in any robust parcel tracking software, ensuring fast and accurate handling of your delivery operations.
Dispatching: Seamlessly Assign Orders to Drivers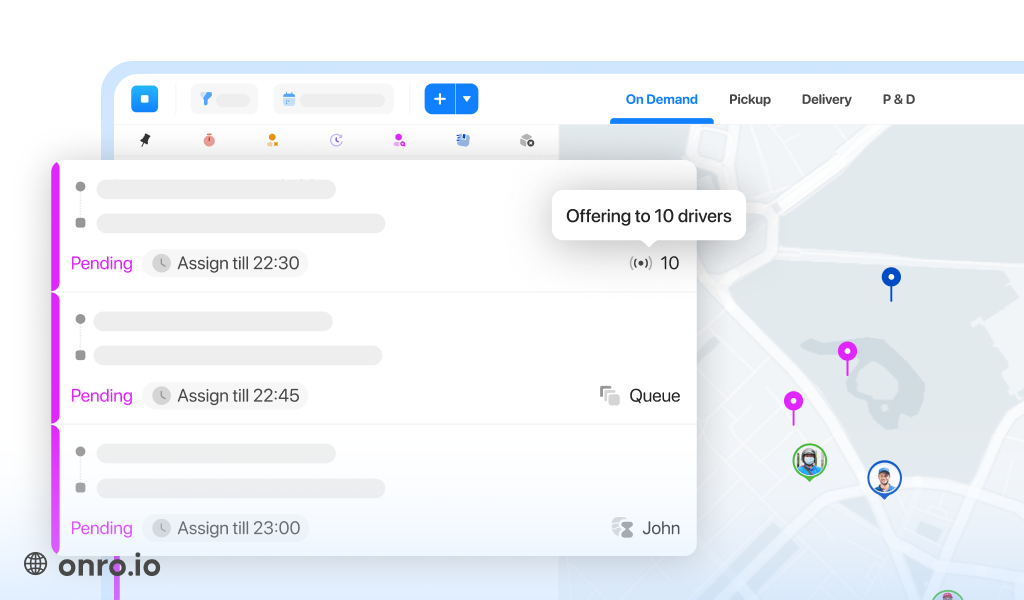 Once orders are imported into the parcel tracking software, the Onro Dispatcher Panel takes charge, seamlessly dispatching them to drivers. Whether it's automatic or manual assignment, Onro offers a host of tools within the Dispatcher Panel to optimize the dispatch process. Even if you don't have a point of sale (POS) system, worry not, as you can directly define deliveries using the create order form within the Dispatcher Panel.
For bulk orders, utilize the bulk import feature, allowing you to upload orders through Excel or CSV files effortlessly. Additionally, the schedule feature enables you to plan deliveries for next days, ensuring efficient and timely service.
Shipment Label: Use Shipment Labels Generated in Parcel Tracking Software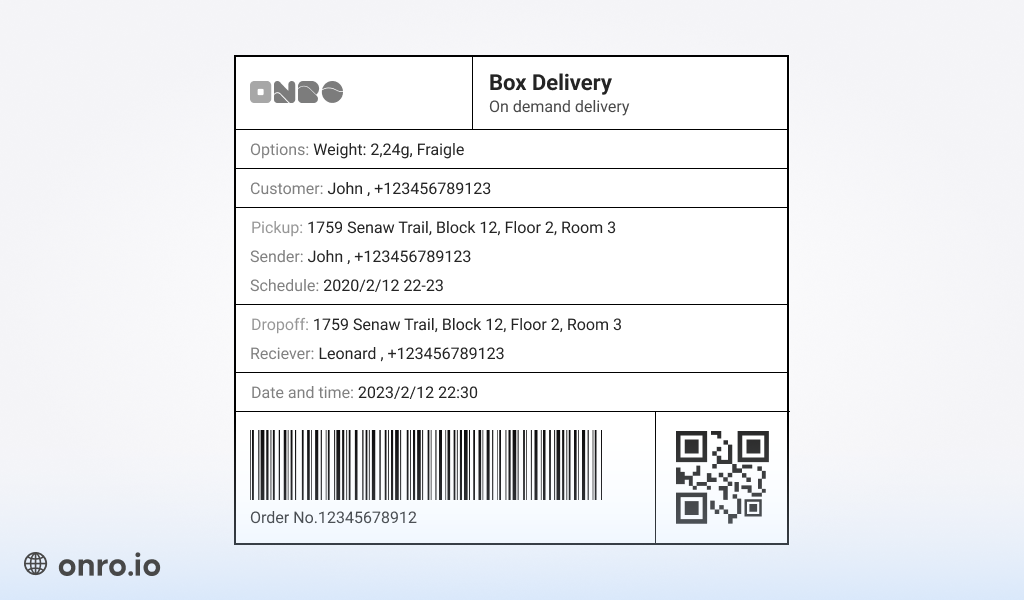 In the parcel tracking software, a unique shipment label is automatically generated for each order, ready to be affixed to the packages. These shipment labels contain essential information and a barcode that drivers can conveniently scan. By scanning the barcode, the order is seamlessly loaded into the driver application, ensuring smooth tracking and delivery.
With this powerful feature, you can rest assured that your orders are tracked and efficiently delivered, streamlining your entire delivery process for optimal results.
Real-Time Tracking: Track Parcels through Status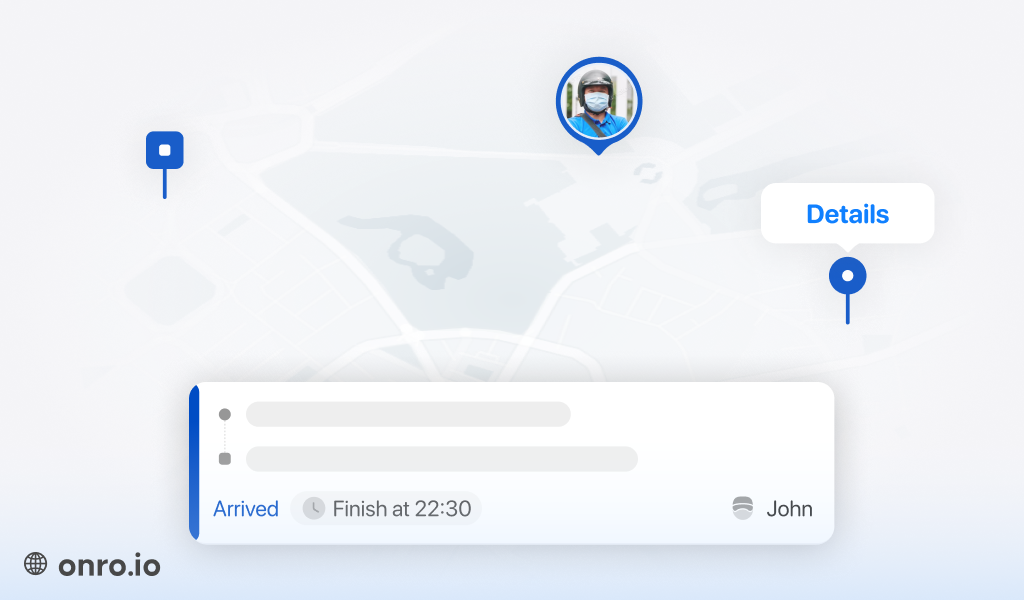 With real-time tracking in the parcel tracking software, you can monitor your parcels throughout their journey. Stay updated with live status updates that provide you with precise information about the exact location and progress of each shipment. This feature enables you to dispatch orders more efficiently, leveraging accurate estimated time of arrival (ETA) and delay times.
Additionally, real-time tracking allows you to monitor all drivers in real-time, providing visibility into their availability and current order assignments. By having this eagle eye view, you can make decisions on order prioritization and optimize your delivery process for maximum efficiency.
Communication: Enhance User Satisfaction with Customized Notifications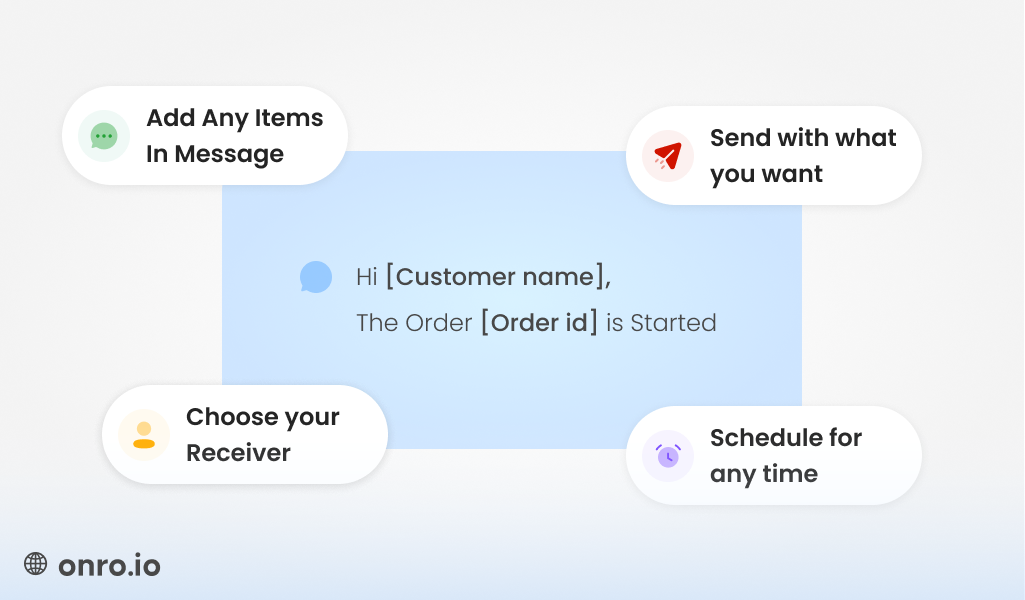 Communication tools offer a comprehensive solution to engage with your customers. You have full control to define triggers for each order status, ensuring that relevant messages are sent to your customers. Choose from various channels like SMS, email, and mobile notifications to deliver messages that keep your customers informed.
Whether it's sharing the order status, tracking link, receipt, proof of delivery (POD), or driver information, our communication tools enable you to provide a tailored experience for each customer. With this essential feature, you can build trust, improve transparency, and create an excellent user experience throughout the delivery process.
Driver App: Empowering Drivers with User-Friendly Driver App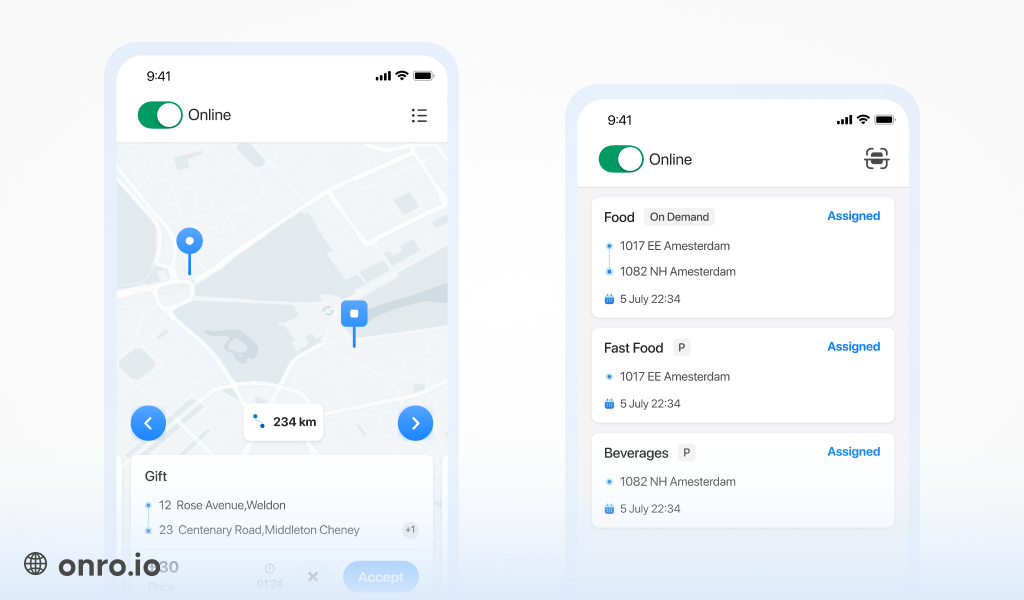 The driver application, available for both Android and iOS, plays a pivotal role in the parcel tracking software, equipping drivers with powerful tools to handle pickup and delivery orders. Once an order is dispatched, drivers receive it through the app, enabling them to optimize their routes for maximum efficiency.
With the driver app's integration of mobile GPS, you can easily track the drivers' locations in real-time. Drivers can complete orders and register proof of delivery. our driver app is also available as a white-label solution. If it's essential for you to set up your brand identity, we offer the customized driver app to match your specific brand requirements.
Other Features of Parcel Tracking Software
Beyond the essential tools we've already explored, Onro offers a lot of other valuable features and components for all last mile delivery businesses. These include Cash on Delivery (COD), Customer App, Business Portal, Admin Panel, Wallet feature, Pricing module, Feedback and Survey tool. Discover the full range of features Onro has to offer by exploring our free demo. Click the button below to access all functionalities.