Industries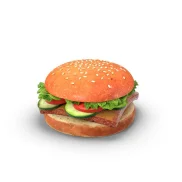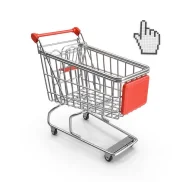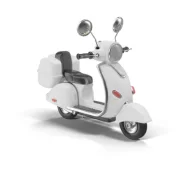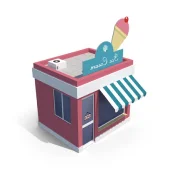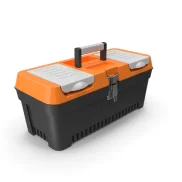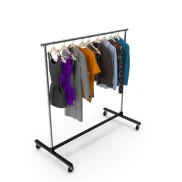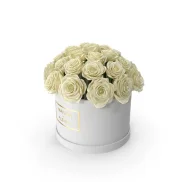 Onro App Main Features
Real-time Tracking
This feature is used by pickup and delivery apps. With an automatic alert, you can keep track of status changes.
Proof Of Delivery In Digital Format
Drivers can record a digital signature, photo, or message once a package is delivered, and you can track completed or incomplete deliveries.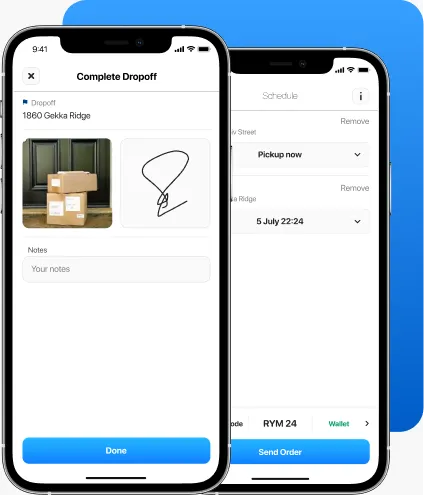 Scheduling
Users can plan by scheduling orders and reserving time with the schedule order tool. You can also plan each driver's pickup and delivery ahead of time.
Driver & Customer app (Android/iOS/Web)
What kind of gadget your drivers utilize makes no difference. You can use your Android and iOS apps to manage and communicate with drivers. You can also have a customer application.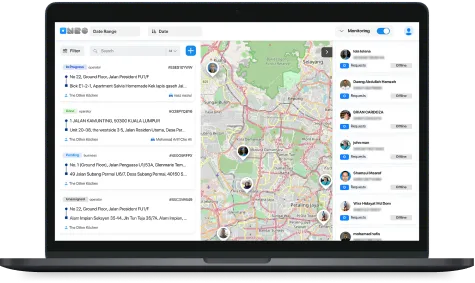 Multiple Payment Gateway
It is possible to determine the method of payment for each delivery. The customer can pay online before or after receiving the package.
ETA
The estimated arrival time of the driver is displayed for both the operator and the customer
Dynamic Services & Vehicle Types
You can define different types of services & vehicle types based on your specific preferences and needs.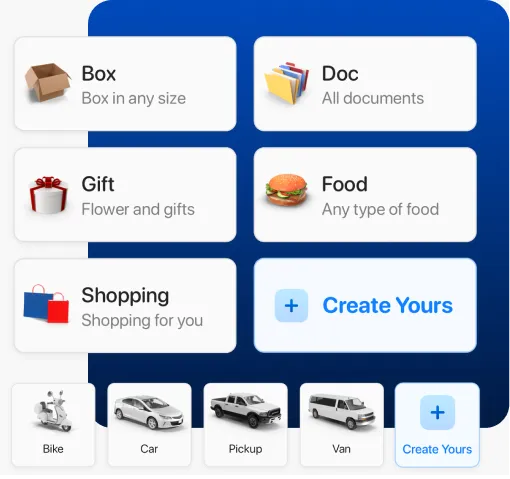 All Product That Needs To Run Pickup And Delivery Software
Customer & Driver app
Orders management and filters
Real-time chat between driver and customer
Vehicle selection
Daily and monthly cash revenue
Driver rating and feedback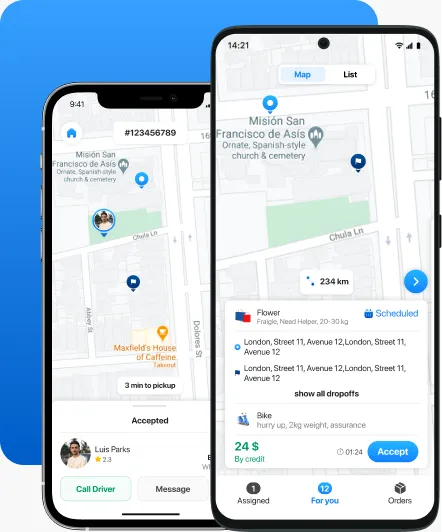 Dispatcher & Admin Panel
Auto dispatching and driver assignment
Drivers real-time monitoring
Manage Business customers
Receipt and track link management
Analytics and reports
Finance and Accounting
API Integration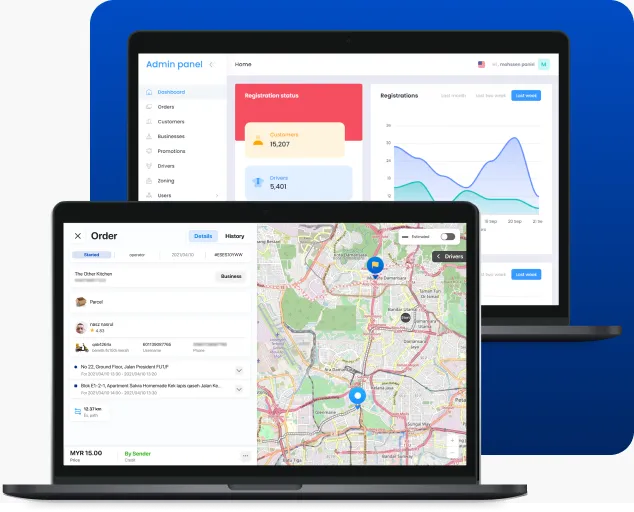 Onro Around the World
Trusted By Experienced Last Mile Delivery Businesses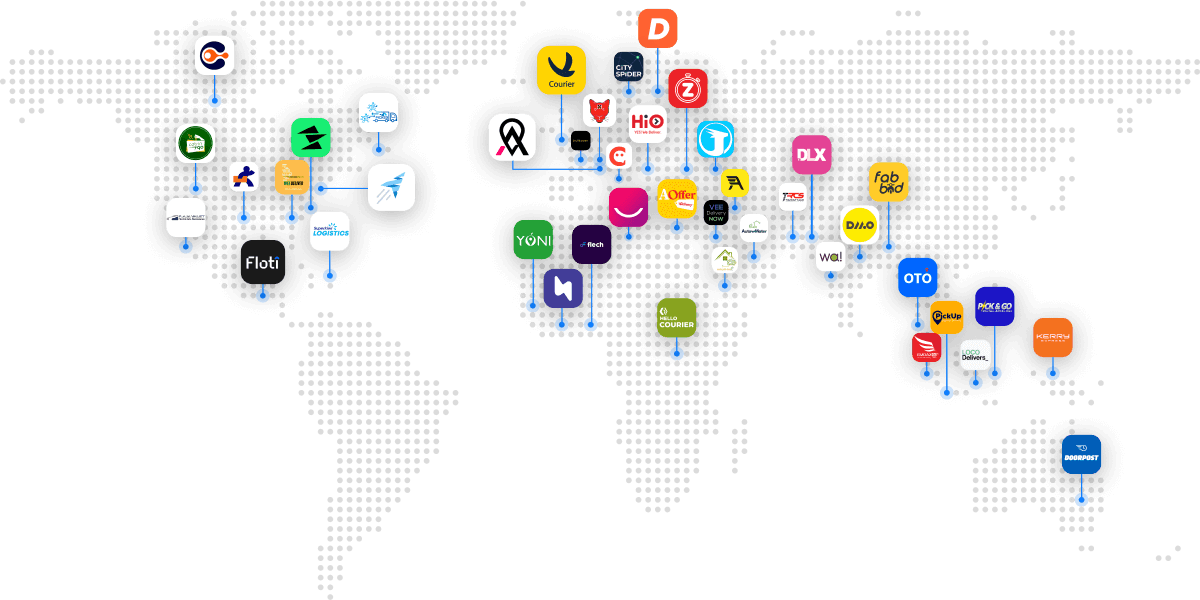 Cartingo
United States
Catering delivery service in the USA for several years.

Yoni
Senegal
First delivery startup in Dakar that provides food delivery service for restaurants.

HelloCourier
Kenya
Hello Courier provides Hourly Hire, Same Day and On-Demand delivery services in Nairobi.

VEE Delivery
Jordan
More than 4 years being active in next-day delivery service + on-demand delivery service.

OTO
Cambodia
Same-day and On-demand delivery service in Cambodia.

Emrazgo
Malaysia
Affordable last-mile delivery service with different services in Kuala Lumpur.

Loco
Malaysia
Last-mile delivery in Kuala Lumpur for e-commerces and online stores.

DoorPost
Australia
Sydney delivery service for businesses and individuals.

Pickup Express
Malaysia
Pickup is an on-demand courier company run in Kuala Lumpur with more than 30000 users and +10000 drivers.

HiO/p>
Romania
Delivery partner of FoodPanda, Takeaway, and other food delivery platforms. Running in Romania.

Mustafa Sakalli | CEO
United State
catrin-go.com
"The most important thing for us to work with Onro is that whenever we have issues with apps or Technical problems their team is here to help and solve them ASAP. Onro helps us to focus on other stuff in our company because they take care of the software."

Bogdan Termure | CEO
Romania
HiO.ro
"We tried a lot of last mile delivery software and all fail at support. If you choose Onro you have the best support you will ever encounter, very fast deploy and any small bugs addressed instantly"

Erick Moriasi | CEO
Kenya
hellocourier.co.ke
"I must say ONRO have an OUTSTANDING technical team. We have been able to achieve a major milestone in this initiative so quickly because of the undying dedication that your team maintained throughout the project cycle"


White label application
The onro team provides these services for their customers
Custom payment gateway
We can integrate and implement your preferred payment gateways with the system, including Stripe, Paypal, Klarna, Braintree.
Custom language
Translated apps and other elements of the system are available in any language. English, French, Arabic, and German are already available.