Delivery Booking System
When it comes to managing your delivery bookings and fleet, we recommend get a free demo of our delivery management software by clicking the button below. It's free, and there's no need to enter a credit card. Alternatively, if you prefer, our specialists can set up an online demo session with you to show you the various features of the Onro Delivery Booking System. The dispatcher panel and the customer app, part of the delivery booking system that Onro has implemented to increase customer satisfaction and driver productivity, allow customers to book deliveries and have them assigned to drivers manually or automatically.
Try Onro for Free
Get your free access to the Onro All-in-one Delivery Management Software.
Feature of Booking
Booking delivery is the most crucial element in a delivery booking system. Delivery booking is available in three sections of the Onro:
Dispatcher panel
Customer app
API
Using Dispatcher to Book Delivery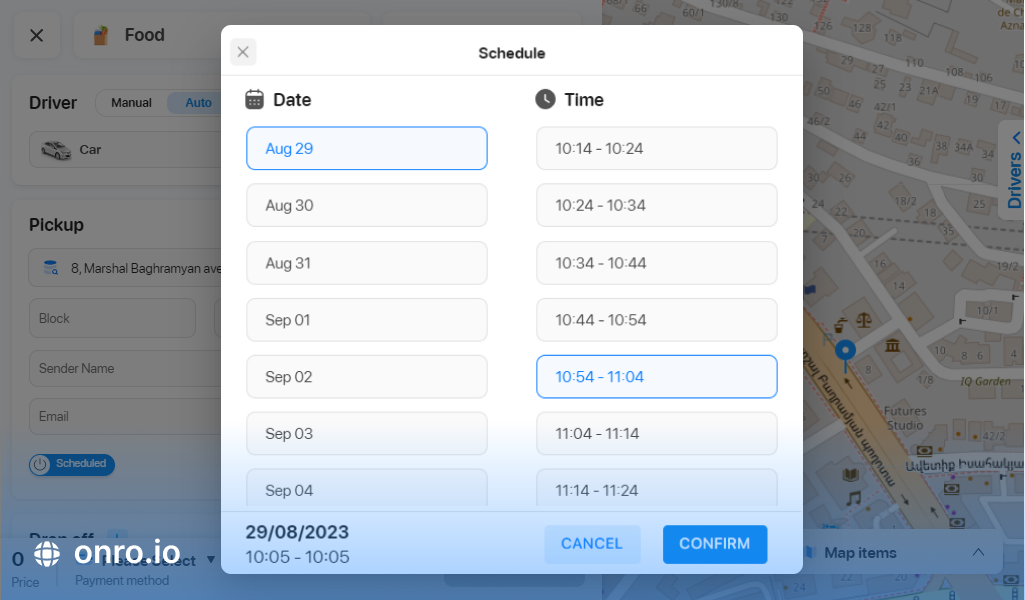 The dispatcher panel is one of the components of Onro SaaS. The Dispatcher Panel is used to manually and automatically allocate deliveries and manage deliveries and drivers. It is possible to define a delivery order as booked when using a dispatcher. The dispatcher user determines the pick-up and drop-off time of the delivery order in this way. The dispatcher assigns booked orders to drivers. In creating a delivery order, the act of assigning to the driver can be done both manually and automatically. The dispatch user assigns the order to a specific driver using the manual approach. The order is automatically submitted to the driver, and the driver who accepts the request is assigned the order.
If the order is booked, the driver will pick it up and drop it off at the agreed-upon time.
Booking Delivery Using Customer App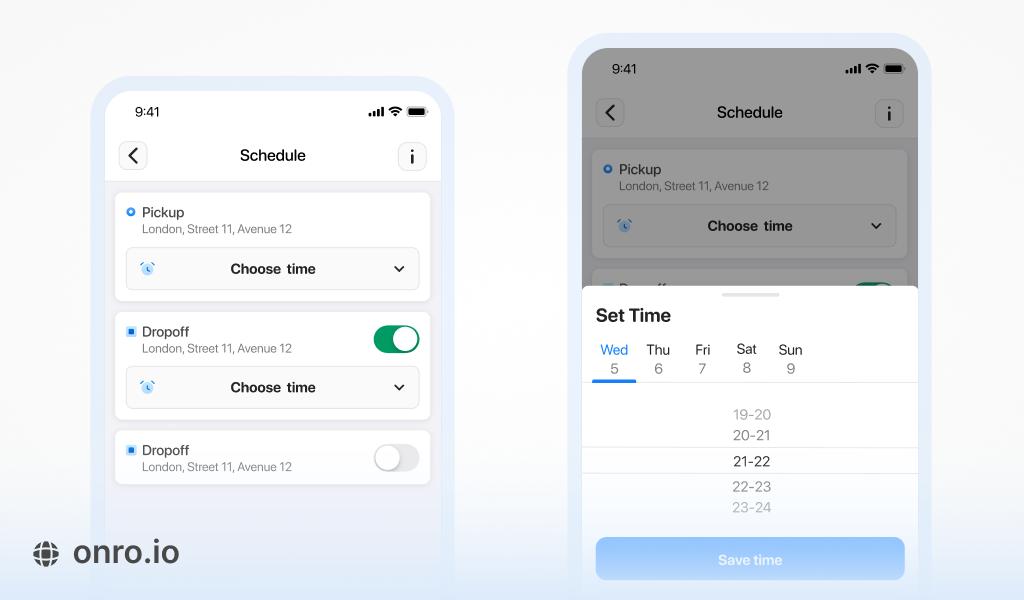 If your business allows customers to place delivery orders directly, you'll need a customer app. The customer application, often created for Android, iOS, and web, includes delivery booking capability in a delivery booking system. This feature is available in Onro's customer apps. Customer apps will be supplied to you under your brand, thanks to Onro's full white-labeling capability. That is, applications use your brand name, logo, color, domain, and so on.
When a customer uses a customer app to place a delivery order, she is given the option to book delivery and specify pick-up and drop-off times. When a driver is assigned to this order, the driver can view the time of the booked order on the driver app and deliver the order on time.
Booking Delivery Using API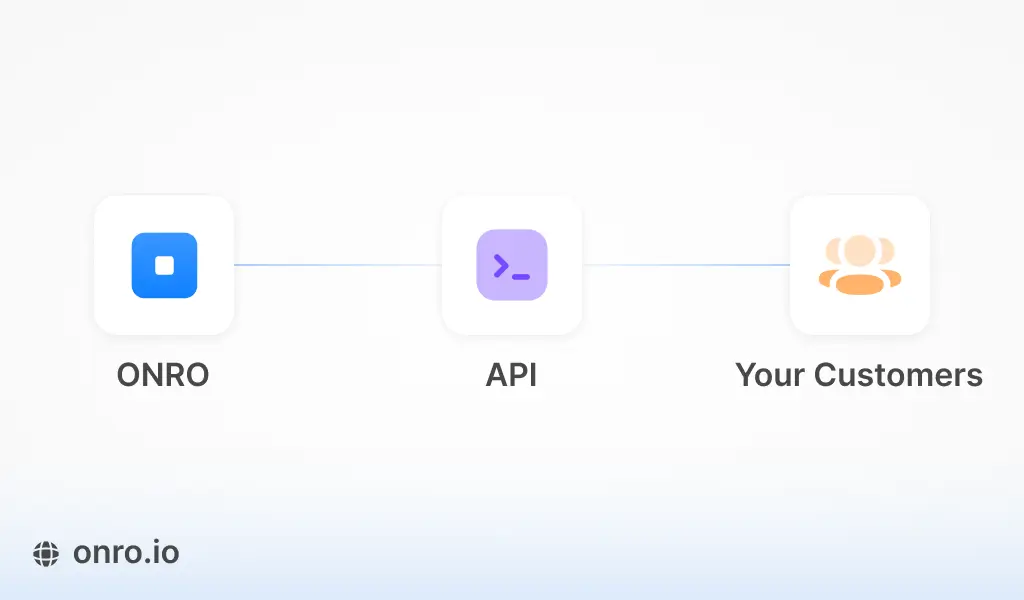 Some of your customers are most likely businesses. Some of these companies might use order management software and send you a significant quantity of delivery orders. API Integration is commonly utilized to automate procedures in this situation. APIs are provided by an advanced booking delivery system so that other businesses can connect to them and book their deliveries.
APIs for creating new orders and booking them have been implemented in the Onro, and if you use it, you can provide these APIs to your customers.
Advantages of Onro Delivery Booking System
We'll go through three of the essential benefits that Onro has generated as a delivery booking system in this section:
Cloud-based
Onro is a software as a service (SaaS) hosted in the cloud. Compared to traditional software, a cloud-based delivery booking system has various benefits:
You do not have to pay for the initial preparation. It means you can use it right away without having to pay a setup charge.
You are not affected if you decide to stop using it at any time.
You don't have to pay extra for software updates, servers, or support.
When using a delivery booking system, you only pay for what you use. It's priced on a pay-as-you-go basis, so if your business is floundering, you'll pay for what you've ordered and won't have to worry about the software's cost.
All-In-One
Onro is an all-in-one delivery software developed for all last-mile delivery enterprises. So, if your company has other delivery requirements, the facilities you want are likely already in place and ready to use in Onro. Because we have attempted to execute what is required for a delivery company's success so, not only will you be able to set up a delivery booking system in Onro, but you'll also be able to expand your delivery business.
Different Order Types
Onro supports four different types of delivery orders. It is possible to place an order in any of the four types. When using a delivery booking system, the support for various delivery orders allows you to assign any order to your fleet. The following are the many types of orders in Onro:
Pickup
Delivery
Pickup & Delivery
On-demand
These orders can be booked, and a completion date can be given when they are registered.
Other Onro Delivery Booking System Components
The management dashboard and the driver app are two additional components that are required in a delivery booking system and have been implemented in Onro:
Driver App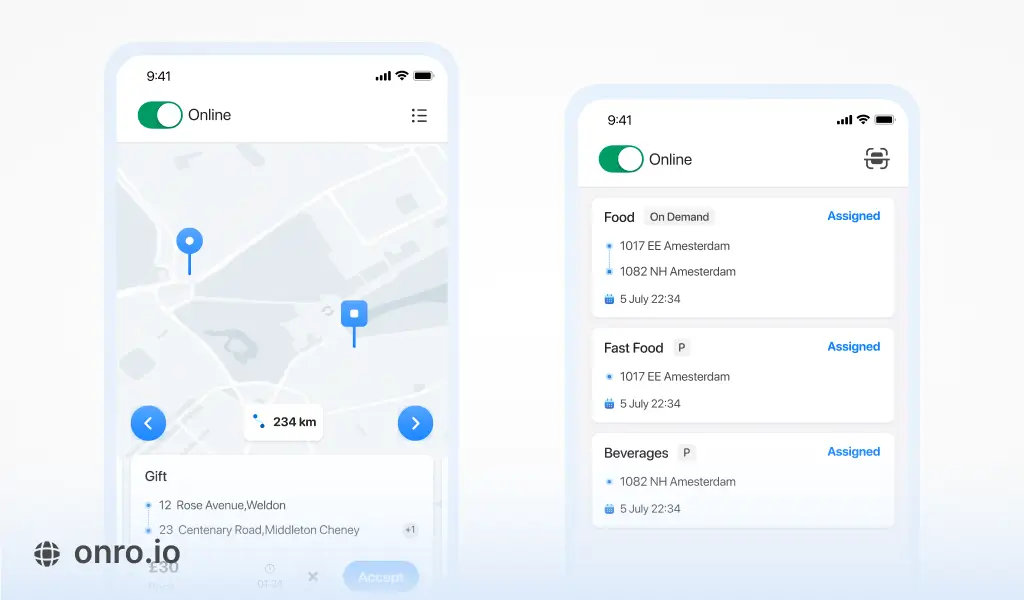 Drivers must complete deliveries that have been booked. To increase driver performance, the driver app, which is available for Android and iOS, includes all of the necessary functionality, such as delivery management, POD, Wallet, Map and Addressing, Routing, Performance statistics, and so on. The driver's location is also related to management via the driver app, and the dispatcher and management dashboard can track the driver in real-time.
Admin Dashboard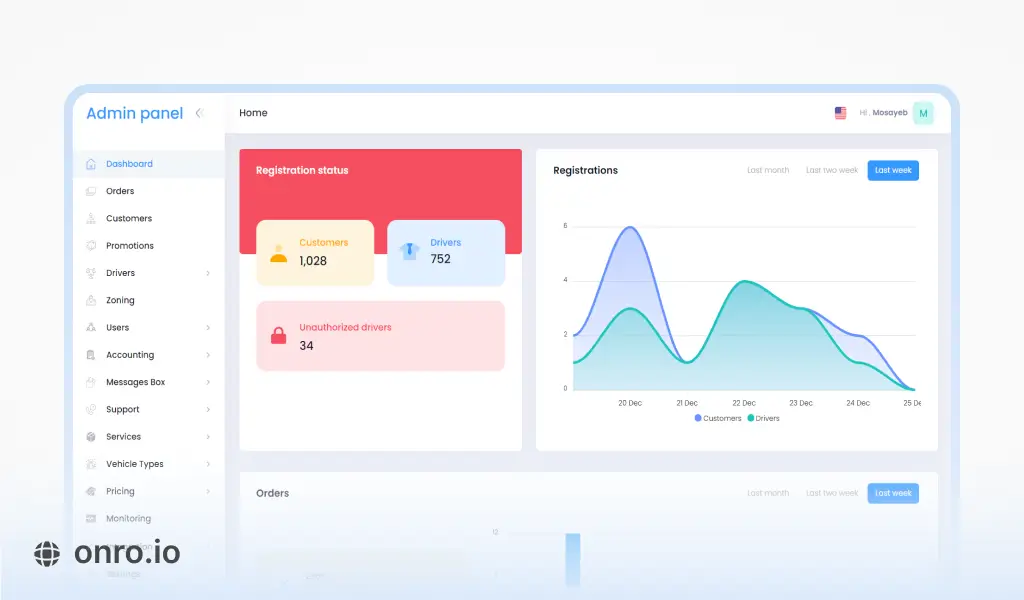 A management dashboard is required for a delivery booking system to manage and monitor the entire operation. All aspects of the system can be managed through the Onro admin panel. The admin panel allows you to define and change the driver and service, vehicle, zoning, and other variables linked to a delivery business.
Conclusion
The capacity to book delivery orders that have been implemented in various parts of the Onro delivery management software, and dispatcher users and customers can use it to submit delivery orders to drivers, is the essential feature that a delivery booking system should have. Using a cloud-based delivery booking system can significantly lower your business expenditures and allow you to focus on implementing your company's key activities.
Originally published February 4, 2022 2:45 pm, updated Sunday, 27 August 2023.