8 Useful Courier Advertising Ideas
For your courier business to succeed and grow, you need customers. To get target customer service delivery, you must promote your business. When it comes to selling our product and attracting customers, we use two general strategies for courier business: outbound marketing and inbound marketing. An outbound marketing approach involves reaching out to potential customers, while inbound marketing involves attracting them into our business. By introducing you to these methods, we will point out some courier advertising ideas that you should consider. To succeed in inbound marketing, we want to introduce easy and inexpensive delivery advertising such as google business, social media, and google ads. If you are planning to start a courier business, you can visit our blog post about how to start a courier business.
Create a Google Business Account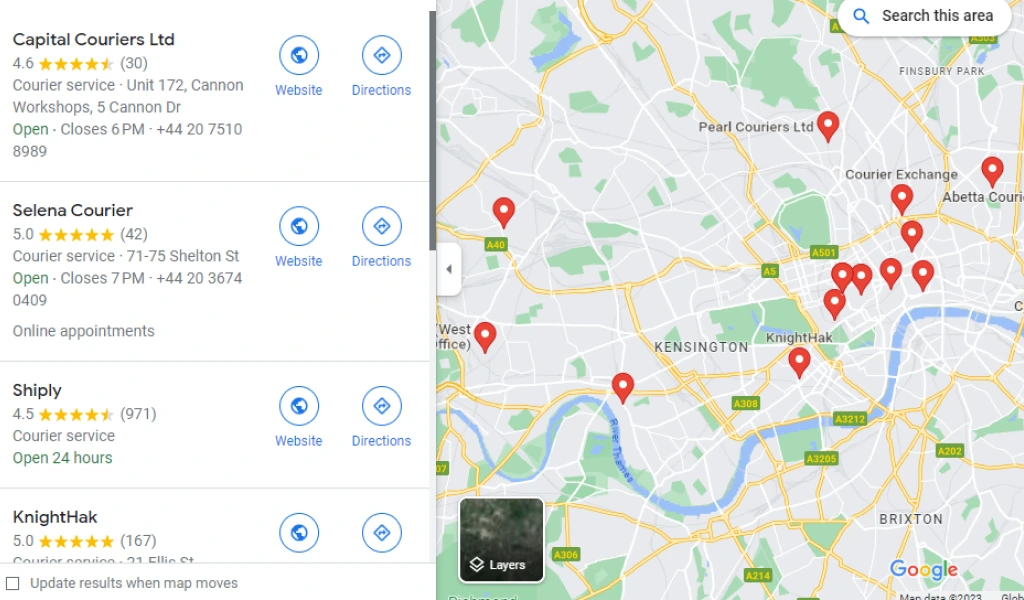 Google Business, the search engine operated by Google, allows you to register your business for free and display the following information to your customers when they search for courier services.
This page contains information about your
Logo
Services and Pricing
Working hours
Contact information
Photos
Website address
Other information
Google Business has the advantage of showing companies that are geographically close to the person searching. To register for Google Business, click here.
You can make use of Google reviews to gain more credibility for your company and convince prospective customers to use your customer service for courier faster once your page is registered with Google.
Social Media
A social media presence and interaction with potential clients' pages over time can benefit your brand. It would be best if you first created a complete profile on social media to showcase your capabilities. Use your organization's logo and color scheme in this profile and introduce yourself.
Interact with your potential customers on social media by leaving comments, liking their posts, and engaging with them. It will form your courier brand in their minds.
Run the campaign: You can run advertising campaigns across social media platforms like Facebook and Instagram, depending on the city you are covering. It is a good idea to start with a low budget and spend more money if you get a positive response.
Twitter: The social network Twitter has a unique atmosphere compared to what you may find on Instagram or Facebook. You will find most business owners and executives who might become your customers on Twitter. You can find many business decision-makers there. Once you locate them, consider how you can offer them benefits and draw their attention to you.
Providing a complete Twitter profile can be crucial to a visitor's experience when they visit your profile.
Website
Having a website isn't a new concept in advertising, but many firms cannot do it well. They create a referral website that's done and left to stand alone.
The following points are essential to keep in mind when designing a website.
Google Ads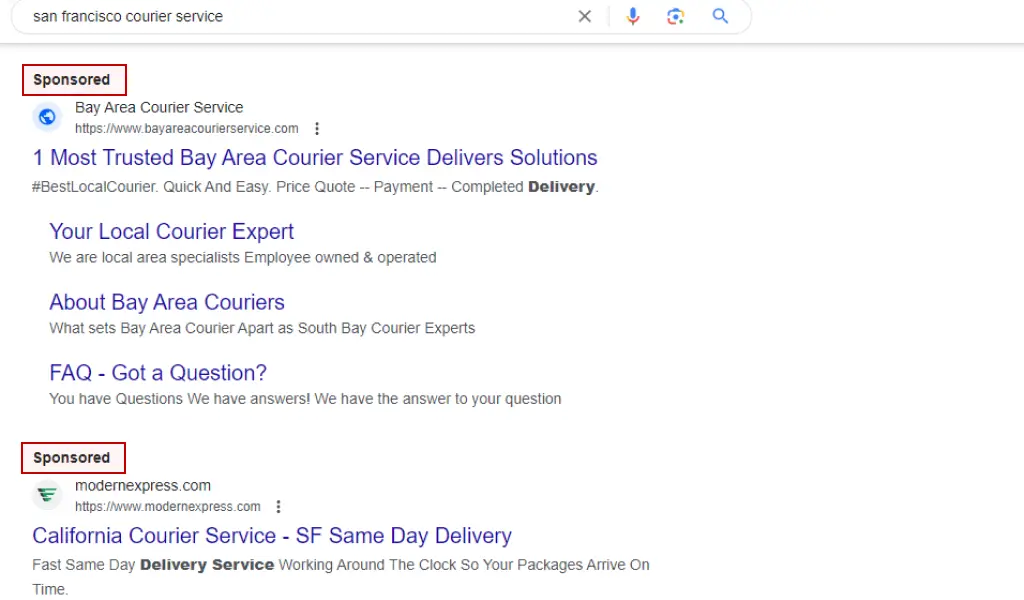 Google AdWords is currently the most popular method of advertising for most companies, particularly B2B companies. In this method, the number of people who visit your website charges you.
The advantages of this method:
High return (pay per click on your ad)
Specify the geographical area
Optimal and practical reports
The best option to attract corporate customers (businesses)
Content Creation
Some potential customers have not yet become your target customer service delivery. However, customers have concerns, questions, problems, and information needs. Think about their needs and provide the education and practical content they are looking for, and they will return to your site regularly, and you can offer your services to them via this channel.
Here are a few tips for content creation:
Use social media to share your written articles.
Send the articles' links to your previous customers once they have been published so that they can benefit from them as well.
Integrate your newsletter into your website so that visitors can enter their email addresses. Use this email list to announce your latest articles.
SEO, An Important Courier Advertising Idea
Google offers local sites near a person seeking a local service like a courier on its search results page. Research statistics show that 70% of people reach their target sites via Google searches (link). Thus, you have to maintain your website regularly if you want to be one of the first Google offers.
In SEO content for delivery service, your primary aim should be to rank with the keywords your target customers are likely to type in. The results should be listed below with a business operating in New York City that provides on-demand delivery services.
"New York delivery service"
"The best delivery company in New York"
Include a few testimonials of your great customers on your homepage and include comments about your service. Trust is a critical factor in why individuals and groups purchase from you.
Vehicle covers and stickers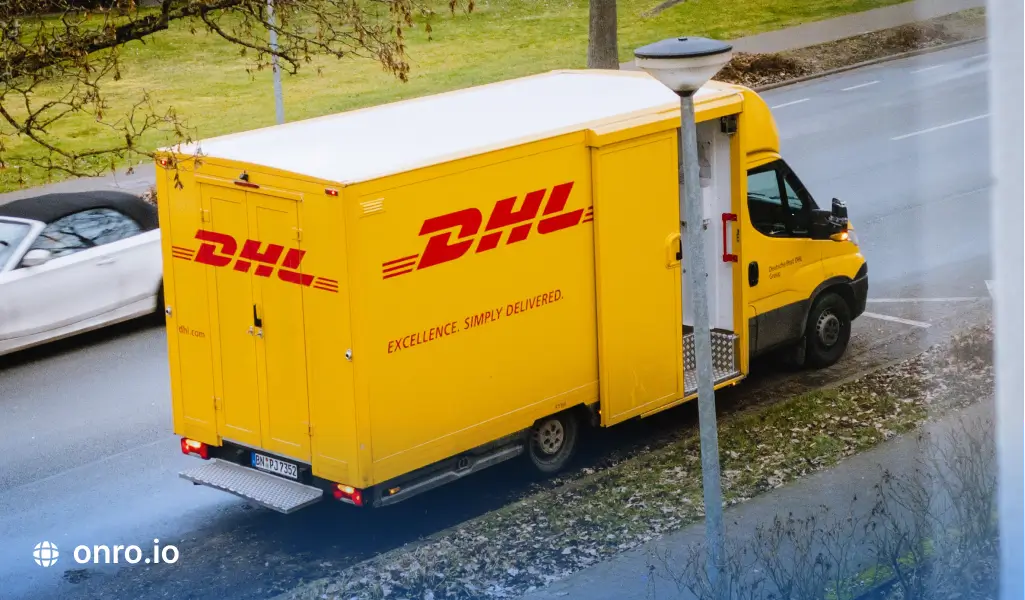 Using company labels on the bikes and cars of the collection will create moving billboards that will spread awareness of your brand in the city.
Lastly, keep in mind that the labels should be temporary since you may run an ad campaign and advertise particular creative delivery ads on the car body. You can also use the uniforms of the drivers for this purpose.
Referrals (Cooperation with other companies)
You can offer a discount to their customers (who can become your customers) if they become your customers when your courier business marketing strategy is to refer customers to companies that provide the same services as your target customers.
To implement this method of attracting customers, for example, you can engage in dialogue or collaboration with the companies that cater to your restaurant customers.
A key element to note is defining an advantage for the company, introducing you to its customers. This advantage may comprise a revenue share or a discount on the service you already offer.
Technologies and Applications
It is easier to distinguish yourself from competitors when you offer unique features such as tracking the driver, sending an invoice automatically, and submitting requests with the software. These features boost customer satisfaction and will benefit your customers (target customer service delivery). With a courier management system, you can improve driver performance and optimize fleet operations.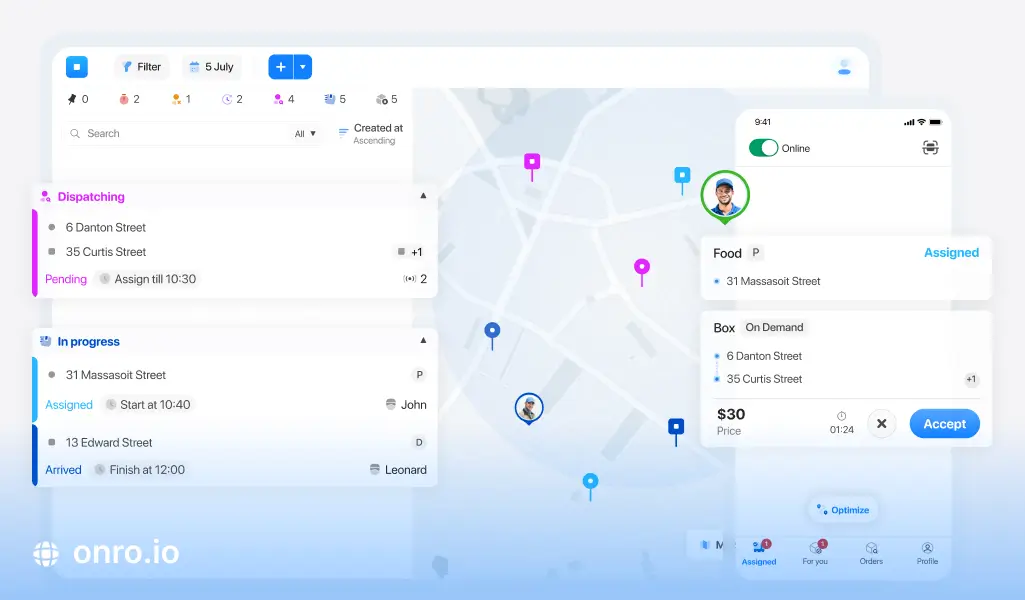 Promotion and Discount Codes
As a promotional idea, you can create incentives to encourage your customers to place an order. These incentives are usually offered as promo codes and volume discounts. We will discuss several types of coupon codes below.
First-time order discount code
Discount code for a specific area, 20% off
Four successful orders, one free order
Eid or festival, 50% off
Billboard Advertising
One type of environmental advertising that can help your brand awareness is billboard advertising. If your courier business is local, advertising using billboards will be very effective. Because many people will see it daily and will be familiar with your brand name. To be effective, it is better to use creative ideas that can attract people's attention and stay in their minds. It's better to get help from a creative advertising company for its design.
Conclusion Of Courier Advertising Ideas
You can promote your courier service effectively by
Placing vehicle covers and stickers
Registering in Google Business
Creating SEO content
Software & Application
Billboard Advertising
This article tried to list some ideas to help you market a courier service more effectively. If you are looking for a complete courier software, by clicking the button below, get our courier software demo for free.
Try Onro for Free
Get your free access to the Onro Fully White-label Courier Software.
Originally published October 7, 2021 12:41 AM, updated Tuesday, 29 August 2023.