Grocery Delivery Software
In the world of online groceries, a grocery delivery software is the tool that helps grocery businesses effectively manage their delivery processes. This article takes a closer look at this concept, explaining how technologies are changing the way grocery businesses handle deliveries to their customers' doors. If you're seeking a free demo of a food delivery software that caters to the delivery process of your grocery business, you can avail yourself of a free Onro demo by simply clicking the button below.
Connect Your Order Management to the Grocery Delivery Software
If your business operates with an existing order management system or Point of Sale (POS) to handle customer orders, it's highly beneficial to establish a connection between it and Onro. This integration facilitates a seamless transfer of orders directly into the grocery delivery software, streamlining your operational processes. Onro offers integration capabilities, accommodating various order management systems and POS platforms like Shopify, WooCommerce, Cloudwaitress, and Foodics, among others. Even if you're utilizing a customized order management solution or POS, Onro can be tailored to integrate seamlessly.
Furthermore, if you're seeking a reliable order management system, Ding is a noteworthy option that is integrated with Onro. This dual solution empowers you to efficiently receive grocery orders from your customers and ensure timely doorstep deliveries, providing a comprehensive approach to managing your online grocery operations.
Ding: Your Grocery Order Management Solution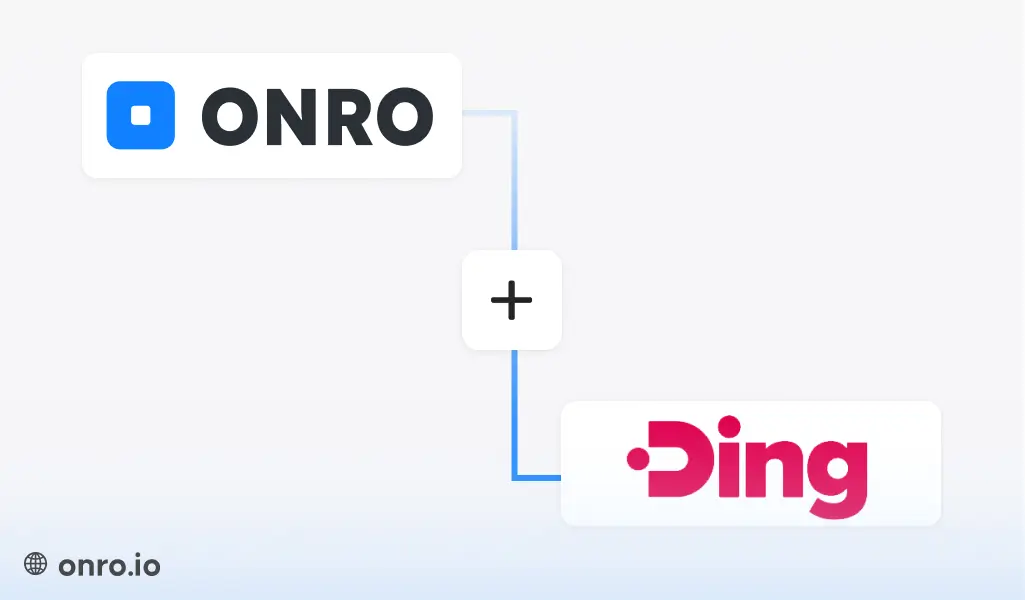 Ding is a grocery and food order management software designed for grocery and food businesses. It serves as a powerful tool that enables grocery businesses to receive orders from customers. What sets Ding apart is its white-label capability, allowing you to personalize and brand the software to align with your business identity.
If you're looking for a comprehensive solution that includes both order management and grocery delivery software, Ding + Onro is the perfect choice. To see a free demo, please click the button below.
Top Features of a Grocery Delivery Software
A complete grocery delivery software includes many features that assist businesses in their operations and growth. However, some are particularly crucial. In this section, we will introduce the most important features, explaining the essential elements that drive successful operations.
Delivery Scheduling: Arrange Deliveries Efficiently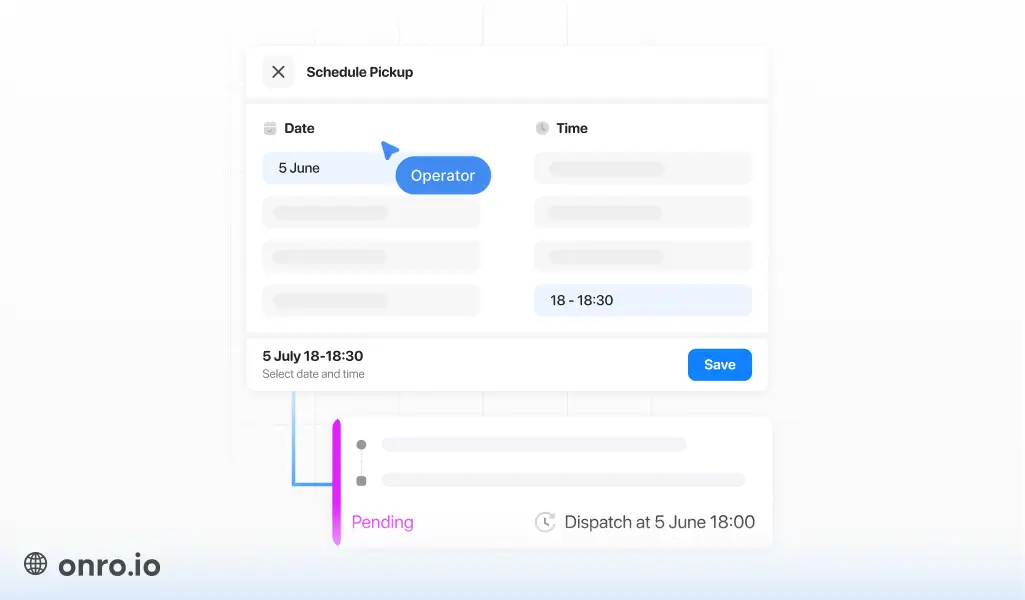 This feature empowers grocery businesses to optimize their delivery processes, enabling customers to select preferred delivery times and dates. Moreover, it equips dispatchers to manage delivery times and plan subsequent deliveries based on available drivers and resources. In Onro, scheduling feature is implemented in the Customer App and the Dispatcher Panel.
Real-time Tracking: Monitor Every Delivery and Driver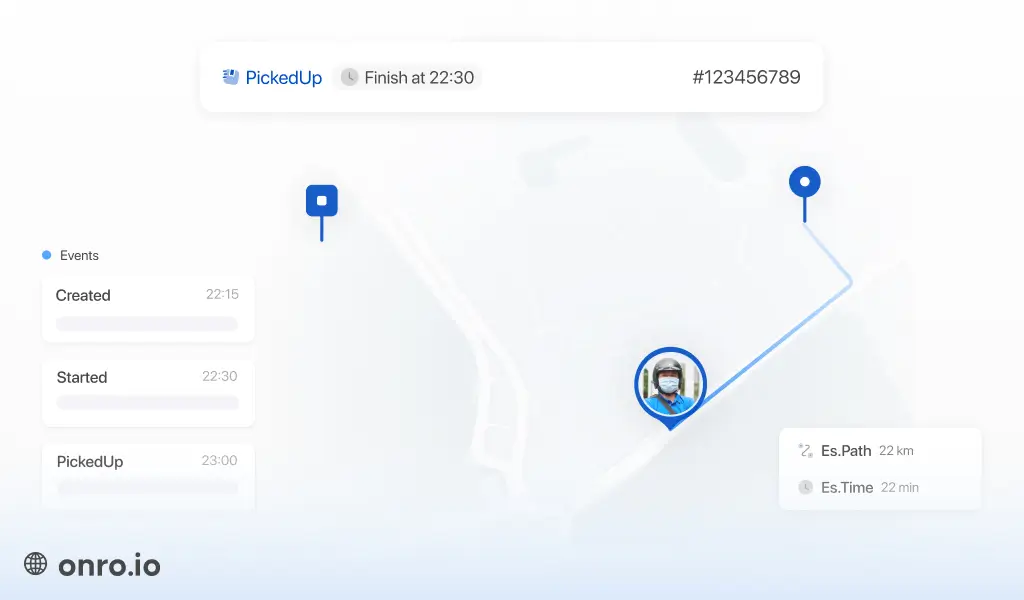 Real-time tracking can benefit grocery businesses in several ways. By providing status updates on the progress of deliveries, businesses can enhance customer satisfaction. Customers can track their orders in real-time, allowing them to plan accordingly. Dispatchers can respond promptly to any unforeseen issues or delays, maintaining a high level of customer service.
Route Optimization: Streamline Routes with Grocery Delivery Software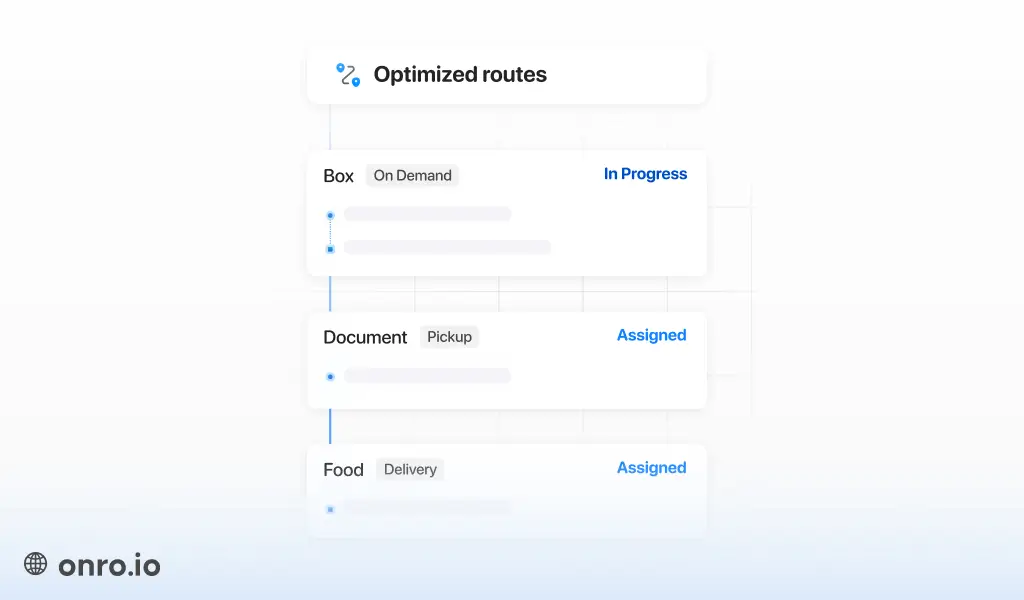 The Onro Driver App introduces a feature designed to enhance route efficiency for drivers by utilizing mapped routes, ultimately reducing delivery times, improving operational effectiveness, and minimizing fuel consumption. Leveraging the capabilities of the grocery delivery software, businesses can empower their drivers with this tool, enabling them to work more efficiently and effectively.
Communication: Create an Informed Grocery Delivery Experience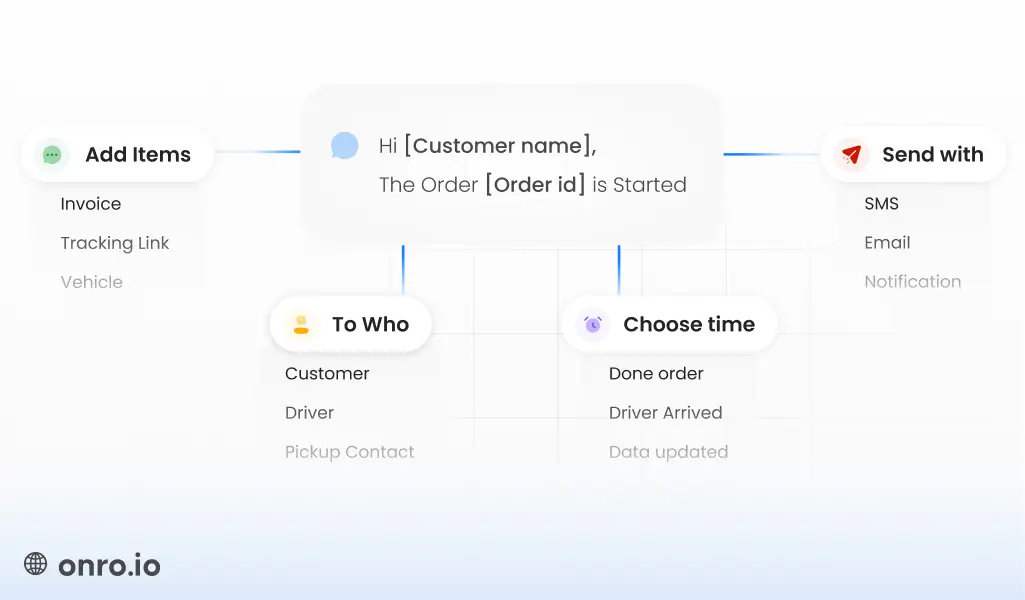 One of the most crucial features required in a grocery delivery software is the communication module. Communication is facilitating interaction between your grocery business, customers, and drivers. Within this feature, users can define template messages tailored to specific situations, automating the process of keeping customers informed.
This not only enhances customer satisfaction effortlessly but also elevates transparency in operations. For instance, throughout the entire order journey, from initiation to completion, automated SMS, email, and mobile notifications can be sent to customers, providing real-time updates. This communication mechanism is ensuring an informed grocery delivery experience.
To Sum it Up
A well-designed grocery delivery software such as Onro, in collaboration with Ding, offers a comprehensive solution for grocery businesses seeking to streamline their operations, elevate customer service, and embrace the digital transformation. From efficient order management to optimized delivery routes and real-time tracking, these software tools empower businesses to meet the evolving demands of today's online grocery landscape.
The integration of Ding's order management and Onro's advanced delivery features creates a synergy that not only simplifies the process but also enhances the overall grocery delivery experience for both businesses and customers. By adopting this powerful combination, grocery businesses can effectively navigate the challenges of the modern marketplace and pave the way for a successful and customer-centric future.
Originally published August 18, 2023 8:11 am, updated Sunday, 27 August 2023.