Catringo: A Company To Serve Large Orders To Offices
The food sector has long been one of the most important globally and generates a large amount of revenue. After the Corona Pandemic, the food market shifted and did not return to normal, even as the intensity of the pandemic diminished. This significant shift resulted in fewer people visiting restaurants and, as a result, a surge in online orders and food delivery. Although the food delivery market had been developing before Corona, it increased faster due to the pandemic. Most restaurants have devoted themselves to serving the needs of their consumers and the market, and now the food industry's competition has turned to the delivery sector. This issue is significant since many restaurant customers no longer visit them in person. There is no way to generate a positive customer experience in the restaurant setting; instead, food delivery and courier interactions are replaced. In this article, we are going to meet the founder & CEO of Catringo, one of the Onro customers, and hear the story of Catringo from him.
Catringo Meets the Most Significant Catering Needs of Restaurants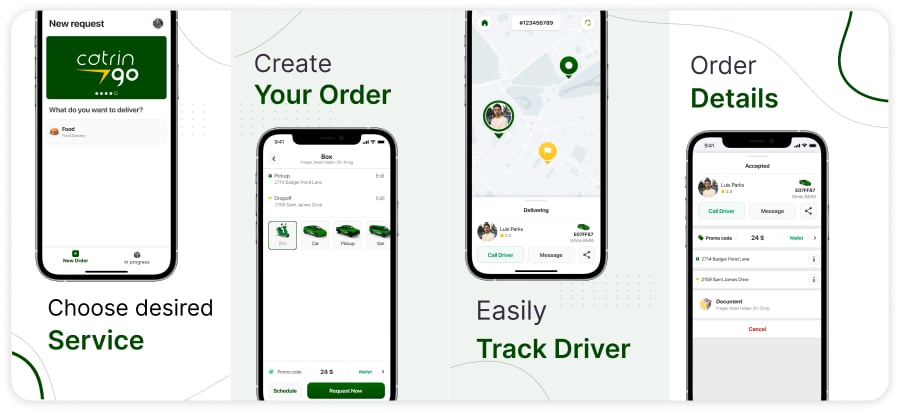 Catringo is a company that meets the biggest catering needs of restaurants. It carries the catering delivery business to a higher point with the professional drivers who take care of the order while picking up and delivering to customers. The setup process is very important for Catringo and all the drivers manage the order set up by themselves while dropping off the food. You can see the Catringo website by clicking the link.
Catringo works with restaurants and caterers who need help on the delivery side. Orders that we are picking from restaurants are large orders and we are delivering to the offices. We have to deliver right on time and fresh. We are delivering our Partners vision to the customers so we have to be on time for Pick up and Delivery for customers and let them order again.

Mustafa Sakalli, Founder & Current CEO
Catringo Has Been Started With An Idea
"In 2018 while working at Pizza Restaurant, we received an order for one of the largest companies in Boston. The customer paid for the delivery fee and tip for Drivers to deliver this order. It was our First Catering order as a driver. We were at the delivery location for dropped off the pizzas and the customer requested to bring the food upstairs. We did not have any hot bags or carts to carry the food and we were looks like not professional. At that time I thought I need to have a company to serve large orders to offices with hot bags and professional Drivers," noted Mustafa Sakalli.
Previous Platform
"We have worked with Jungleworks from 2018 until 2021 June.
In the beginning, we did not have many orders that's why everything was great but once we started to receive more orders we had some issues while drivers are working and we needed some support but could not reach out to their team right away then we thought we need to find a company whose support team better," Mustafa Sakalli added.
The Future of Onro and Catringo's Partnership
Onro's goal is to put customers' minds at ease regarding software and technology. In this regard, Onro strives to take care of the software with everything we have. At the same time, Onro works hard to suit its customers' demands as they grow their businesses.
We will develop Onro software and see more Catringo requirements in Onro product development to make Catringo bigger and grow its orders.